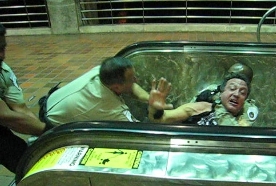 by Skykomish News
Video  shows renowned photographer Carlos Miller being brutally assualted by Miami-Dade Metrorail police for photographing historic Dade County courthouse exterior fascade. Is this what Amerika has become?
It's time to take our country back from the goons.
Check out our Resources page to learn more about the beautiful, complex and challenging world in which we live.