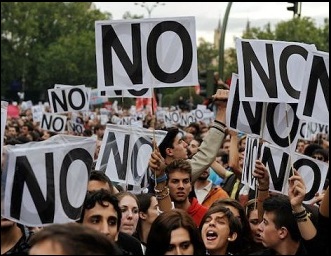 Cole Franklin Younger is receiving the cold shoulder from many area residents after it was revealed he is living locally and working in Baring at Der Baring Store.
Younger stands convicted of physically and sexually assaulting a 2 year old, non familial male. On the night of the incident, Younger threatened and attacked the victim and his family. Younger was armed with a deadly weapon.
So far, the only positive comment regarding Younger's presence in the community comes from Skykomish resident Andrea Dinsmore, who states: "Everyone I know deserves a second chance in life."
Dinsmore's point is well taken, but the violent nature of Younger's crime must be carefully considered and weighed. The cost of finding out that Dinsmore's compassion was misplaced could be catastrophic.
Cole Franklin Younger is a 45 year old, Level II Sex Offender, Registration #7337 and was convicted of:
RCW 9A.44.073 – Rape of a child in the first degree, a Class A. Felony; and RCW 9A.40.040 – Unlawful imprisonment, a Class C. Felony.
This is not the Sky area's first experience with sex offenders.
Since it is difficult to 're-integrate' sex offenders, especially violent ones, government officials are always looking for areas where they can 'place' offenders upon release from prison.
Earlier, government officials thought Skykomish would be a good place for the 're-integration process'. They were wrong.
When the community discovered that the first offender had arrived, a meeting was held in the school gymnasium so officials could explain the process to the standing room only crowd.
Things didn't go as planned after it became apparent the State's process was no process at all, and they were merely looking for a place to dump offenders.
Intensive questioning revealed that even though sex offenders are legally required to register their whereabouts with the State, few bother to do so. Law enforcement doesn't follow up (surprise), so the government has no idea where thousands upon thousands of offenders actually live.
It is however, important to understand there is an even darker side to this entire issue.
Many of today's sex offender and drug arrests are essentially being 'manufactured' by law enforcement in order to keep privately owned prisons full, confiscate private property which enriches police officers and law enforcement agencies, and to intentionally criminalize an increasing portion of the population, making it easier for crony capitalists to maintain control .
When it comes to safeguarding children, families and community, it's business as usual… we're pretty much on our own.
Update: Please see our followup article here.
* * * * *
Fair Use Notice: This website post may contain copyrighted material. Such material is made available for news reporting, educational and other limited purposes only. This constitutes a 'fair use' of any such copyrighted material as provided for in title 17 U.S.C. Section 107 of the US Copyright Law.
SkykomishHotel.com and Skykomish News ('SH') have no control over and do not endorse any external Internet site that contains links to or references SH.