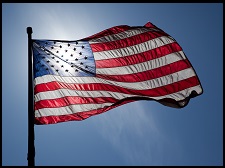 Skykomish continues to choose Fascist Tyranny over Freedom, but throughout much of the land, brave souls are once again standing for freedom, liberty, truth and justice.
Watch and listen as Americans prepare for the coming battle to restore our once great nation.
Acoustic Version Music Video: "Liberty"
Live Performance Music Video: "Arm Yourself / Act III"
Lyrics (video below):
ARM YOURSELVES – Jordan Page © 2012
Friends we gather round together
Holding tight our faith & guns
But in this room I feel something greater than ourselves
Now listen everyone
Arms yourselves for the hammer's crashing down
Arm yourselves all ye citizens
Arm yourselves with the ghost of a risen son
And lay your armor on
There's no time left, the day has come
Some men say they won't be taken
From my cold dead hands my dear
Most men live as slaves to their ignorance
But now the truth's becoming clear, so
Arm yourselves for the hammer's crashing down
Arm yourselves all ye citizens
Arm yourselves to the teeth
And prepare your eyes for blood I do believe
The passive man won't live to grieve
There are birds of prey in the skies with murder in their eyes
Far below our armies crash
As choirs sing Hallelujah
Force multiplies in the street like symphonies of pain
Can you hear the violins(ence) play
As children sing Hallelujah?
Arm yourselves little lambs for the culling is at hand
And the wolves have come to dinner
I can hear them at my door
Come celebrate little slave before you dig your grave
Pick your poison, drink it slowly
But I say no more
Arm yourselves for the veil has fallen down
Arm yourselves all ye sovereigns
Arm yourselves with the truth and believe
The stage is set, and I foresee a sold out show
Begin Act Three…
* * * * *
Fair Use Notice: This website post may contain copyrighted material. Such material is made available for news reporting, educational and other limited purposes only. This constitutes a 'fair use' of any such copyrighted material as provided for in title 17 U.S.C. Section 107 of the US Copyright Law.
SkykomishHotel.com and Skykomish News ('SH') have no control over and do not endorse any external Internet site that contains links to or references SH.