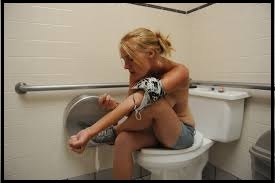 Skykomish Alcohol and Drug Abuse have spun out of control and additional staff is needed at the school to combat this scourge.
Skykomish School District 404, which already has more teachers, staff, supervisors, administrators and public relations personnel than students, has retained Stacy McGrath as Drug and Alcohol Intervention and Prevention Specialist to head their Drug and Alcohol Prevention Team.
Our U.S. Highway 2, 'The Highway of Death', is a cold strip of asphalt where all too many die after being struck head on by the inebriated and drugged out. Is it any wonder that our small, overstaffed school is plagued by alcohol and drug abuse?
In a Monroe Monitor article, Stacy McGrath blames this unfortunate situation on marketing by alcoholic beverage brewers and distillers, calling for more governmental regulation as the answer.
Here's the real, but unpleasant truth: Parents need to keep themselves out of the bars and liquor joints long enough to raise and monitor their offspring. As it presently stands, Skykomish is a fertile breeding ground for next generation alcoholics, drug addicts and welfare recipients.
Cleaning out drunks and druggies requires real leadership, not adding more parasites to an already bloated school payroll that hard pressed property tax payers must feed.
Skykomish will remain a pathetic, dysfunctional dying town until grownups take on the duties and responsibilities that come with adulthood.
Stop blaming others, grow up and clean out the corrupt cesspool you call Skykomish.
* * * * *
Fair Use Notice: This website post may contain copyrighted material. Such material is made available for news reporting, educational and other limited purposes only. This constitutes a 'fair use' of any such copyrighted material as provided for in title 17 U.S.C. Section 107 of the US Copyright Law.
SkykomishHotel.com ('SH') have no control over and do not endorse any external Internet site that contains links to or references SH.