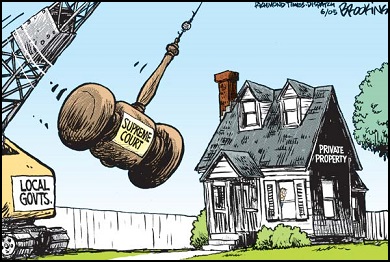 Theft of private property by government is almost as popular in China as it is in Skykomish.
Do you and politically connected friends covet your neighbour's property?
Is it time to eliminate potential business competition?
If so, now is the time to convert their assets into cash in your pocket.
Take advantage of this exciting opportunity by calling the Carson Law Group of Everett at (425) 493-5000, to learn more.
They've helped the Town of Skykomish acquire the historic Skykomish Hotel without having the bother of having to pay for it.
Isn't it time to let them help you achieve your dreams too?
* * * * *
Fair Use Notice: This website post may contain copyrighted material. Such material is made available for news reporting, educational and other limited purposes only. This constitutes a 'fair use' of any such copyrighted material as provided for in title 17 U.S.C. Section 107 of the US Copyright Law.
SkykomishHotel.com and Skykomish News ('SH') have no control over and do not endorse any external Internet site that contains links to or references SH.