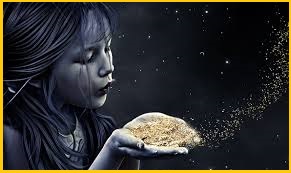 Skykomish Economic Development falls into the hands of King County School Children as The Washington Trust for Historic Preservation ('the Trust') invited King County high school students on a field trip to the Skykomish Hotel so 'high school students can learn first-hand how to revitalize the structure as a viable, revenue-generating property to spark economic development'.
This is the same taxpayer funded NGO that earlier, along with King County Landmarks Commission (4Culture), attempted to extort Skykomish Hotel LLC into 'donating' its historic property to the County.
The invitation starts by poisoning young, impressionable minds, stating: 'the Hotel has been vacant and neglected for well over a decade'.
'The Trust' obviously doesn't want to advertise that the Town and County denied Hotel owners the opportunity to renovate it, not once, but several times, then returned the Hotel, following BNSF Railway's environmental cleanup hoax, without operational utilities, forcing out the owner and businesses, and turning the Hotel into a complete basket case, while Town and County officials began their carefully engineered taxpayer funded legal assault.
We don't blame 'the Trust' for not wanting our young guests to learn the truth.
'The Trust' goes on to talk about how 'students can pro-actively engage in creating a vision for [the Hotel's] future use'.
Let's make sure we understand this: Students, with absolutely no life or business experience, are going to ride a bus to the Skykomish Hotel to 'create a vision' for the Hotel's future use?
As stupid as this sounds, these are the facts.
Several years ago the Town of Skykomish hired consultants, Berryman & Henninger, to assist in creating the 'Skykomish Visioning'.
After spending thousands of dollars, it was determined the Skykomish Hotel should become an ethnically diverse grocery store, eliminating the need for Sky's soon to be burgeoning 'vulnerable, at risk' youth population, from having to cross the dangerous Skykomish River Bridge on their way to get snacks at the deli and convenience store.
This transformation was part of King County's effort to construct 'Section 8' public housing in Skykomish, as a repository for welfare immigrants and sex offender clients that were 'too hot' to house in the Seattle area.
This migration was expected to increase Sky's population enough to get the new Wastewater Treatment Facility on a paying basis before the Reserve Fund ran out.
That plan didn't pan out. When the first sex offender arrived, Sky citizens went bonkers.
Now, it's apparently time to bring a bus load of impressionable, naive high schoolers up to decide what direction the Hotel's 're-purposing' should take, so it can become the 'spark' that will get the Town's moribund economy going.
This latest farce is yet another example (as if we needed more) of what happens when fools control other peoples' (taxpayers') money: One idiotic idea after another spews forth, mis-allocating public capital, further torching our economy and future.
'The Trust's' invitation ends by discussing how the students will: 'learn to temper that vision given the realities and constraints of market forces'.
Truth is: 'the Trust', which relies on taxpayer money to accomplish its miracles, wouldn't know 'the realities and constraints of market forces' if they bit them in the ass.
The destruction of Skykomish marches on!
* * * * *
Fair Use Notice: This website post may contain copyrighted material. Such material is made available for news reporting, educational and other limited purposes only. This constitutes a 'fair use' of any such copyrighted material as provided for in title 17 U.S.C. Section 107 of the US Copyright Law.
SkykomishHotel.com ('SH') have no control over and do not endorse any external Internet site that contains links to or references SH.