The Skykomish Hotel Story doesn't come with a happy ending.
Some would have you believe the Skykomish Hotel is in its present, unfortunate condition for reasons that are difficult to explain or understand.
Others would have you believe the Hotel's owner is a nasty scrounger who neglected this wonderful piece of history and simply refused to do the 'right thing' no matter how hard the Town, King County, Washington Trust for Historic Preservation, King County Landmarks Commission, 4Culture.org and others tried to help.   
Let's review the facts on our journey to the truth. They're well documented and incontrovertible.
___________________
The Skykomish Hotel was purchased in the fall of 2000 by Skykomish Hotel LLC.

The owner was aware of its Historic Landmark designation and that codified rules and regulations would govern its renovation.

The owner was committed to a first class renovation into a five star bed & breakfast and conference facility.

The Hotel retained an architectural firm specifically recommended by King County Landmarks Commission in order to avoid potential land mines, delays and costly mistakes.

The Town and King County prevented restoration by imposing a host of silly and arbitrary demands having nothing to do with Design Review Guidelines or other applicable rules and regulations.

These demands caused the project to become uneconomic, forcing it to be halted
The Town then drove the Great Northern Bar & Grill out of business, deliberately 

ploughing them in with snow

, taking action to shut off water service and threatening to shut them down by whatever means necessary.
The Town then drove out another Hotel tenant, King Size Quilts, harassing them with arbitrarily imposed signage rules designed to make life miserable. They succeeded and this business moved out of Skykomish and Washington State.
The Town later prevented a scaled back Hotel renovation plan, once again citing non-existent rules and permit requirements.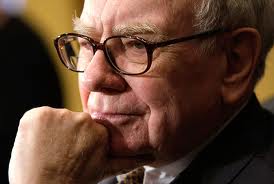 Much of the town's soil and groundwater is severely contaminated with BNSF Railway diesel oil and bunker fuel from railway locomotive fueling operations. This pollution, was flowing into the Skykomish River and needed to be stopped.

The Town decided to terminate its free environmental legal counsel, instead retaining attorney David S. Carson who had no environmental credentials or experience. This allowed BNSF Railway's environmental remediation scam to occur solely at the discretion of the BNSF and the totally impotent, overwhelmed and compromised Washington State Department of Ecology that had crawled into bed with Warren Buffett's BNSF Railway.

The result has been complete decimation of the Town's economy and an environmental cleanup that can only be described as an incredible Hoax. Soils and groundwater remains severely contaminated to this day with diesel oil and bunker fuel.

Several Town officials were convicted of wrongfully accepting money from Warren Buffett's BNSF Railway in exchange for agreeing to BNSF's 'preferred' cleanup plan, which was essentially no cleanup at all. Their Settlement Agreement was set aside

,

but the damage to businesses, the town and its future had already been done.


Entrepreneurs, investors and families can hardly be expected to make financial investments in such a corrupted environment. Guess what: They're not!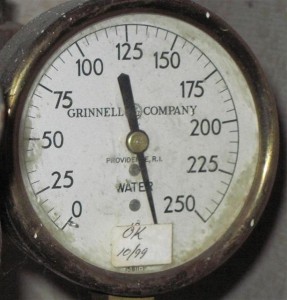 The Town caused over $1,250,000 in damage to the Hotel when it 'hammered' municipal water service back on following repairs to a broken water main in front of the Hotel. This incident occurred just days after initiation of BNSF's Environmental remediation work with removal of the entire street in front of the Hotel.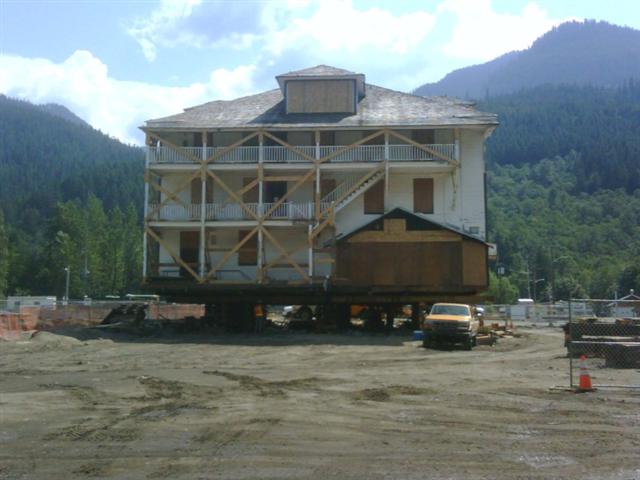 BNSF Railway returned the Skykomish Hotel to its original location following the remediation scam but the Town, along with BNSF and the State's LNI Department, caused the return to occur without required operational utilities being restored, preventing the owner and tenants of the fully leased Hotel from resuming occupancy, deliberately disenfranchising the owner and cutting off his source of income.
The Town refused to allow the Hotel's elevation to be raised above flood level, but allowed BNSF acquired buildings to be. The Hotel is now exposed to flooding for the first time in its over 100 year history. 

Without tenants, the Hotel could not operate, maintain or improve the structure. This same scheme was applied to the historic McEvoy House.

Skykomish Mayor Fred Black (owner of Blax Professional Project Management) wanted the Town and County to acquire the historic Hotel without the necessity of having to pay for it. Town Council refused to even discuss the matter with Hotel owners and instead sued the Hotel, its owner and Agent. 
Mayor Black, along with Town Council and Deputy King County Sheriff, Mike Janasz, used all means available to harass, threaten, intimidate and retaliate in an attempt to force an 'on the cheap' sale or forced donation of the Hotel to one of King County's NGO 4Culture,org.

There has been plenty of Internet discussion for years regarding the 'Peoples Hotel' and to what purposes it would be put once acquired (stolen).
Skykomish 98288 has replaced the Rule of Law with Mob Rule. Your fate and that of your Property is determined by Political Connections, not codified laws, rules or regulations.

The Town routinely passes illegal ordinances and holds illegal meetings

openly and routinely breaking the law

.

King County Sheriffs serve as enforcers for Ruling Elites.

Watch as one crime after another is committed by Town Officials and Deputy King County Sheriff, Mike Janasz, on our Municipal Suicide video series.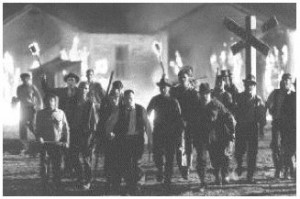 Skykomish – Mob Rule discourages business investment. Entrepreneurs don't gamble hard earned capital on the 'flavour of the month' popularity plan. Mob Rule has exacted a heavy price, with Sky business and our school now all but extinct.
King County – Can you imagine what Dr. Martin Luther King Jr. would think about his name and image being leased and bandied about by Satanic officials having zero tolerance for the Rule of Law? Dr. King's all too short life was spent and ultimately sacrificed promoting these very principals.
Washington State – The State's seal bears the likeness of America's first president, General George Washington, but Washington would be disgusted and sickened at what we've become: a state where private properties are routinely

stolen

and lives destroyed. Washington State is a difficult, unfriendly and costly place to do business if you are not one of Satan's privileged elites. All too many are being forced to flee Washington State in order to avoid harassment, theft of their property, arrest and imprisonment.

___________________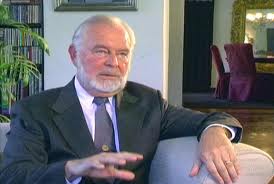 One word, Collectivism, best explains this entire mess: Watch this Video by G. Edward Griffin.
A first class university education is now available free on the internet for those who choose to arm themselves with the tools necessary to survive and thrive in today's fast changing world. 
The monkeys of Collectivism and Satanism must be thrown off our backs if Skykomish, King County, Washington State and America are to once again taste the sweetness of Freedom, Liberty and Prosperity.
It's Time to Stand up for Yourself, your Town and America!